In case you missed it.
This is the post I did (last week) that was part of Trading blog hosted by Serendipity and Spice.
I traded blogs with Kristin from Brilliant like Fireflies
You can find her post
here
First off, I want to Thank Melissa from Serendipity and Spice for hosting V.2 of trading blogs guest posting party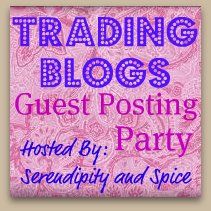 My name is Steph, the hostess of Pumpkin Loves, the blog for a little of everything. I am a public health nurse during the day and a derby girl at night as seen here , as well as trying to start an Etsy shop and make our house a home as seen here .
Today I wanted to talk about crocheting. I know a lot of people look at that word and tense up. What? I don't know how to do that, is that the one with one stick or two hooks? I can't make that.. That is too hard. Well, all of your skepticism is WRONG! Any body can crochet. Crocheting is no longer for your grandma.
Rachel at Maybe Matilda has a wonderful tutorial series on crocheting as seen here , I am not going to reinvent the wheel, because she did an amazing job and I could not have done a better job.
I love crocheting and find it very relaxing. (If you didn't know this, I am a very busy body and have to be doing something at all times).
Crocheting is something I do while I watch my favorite programs on tv. I have been crocheting since I was about 19. I learned as a child, but had no interest. I have done many projects with different varieties of difficulty. Yes, this may be intimidating at first because you can't get your tension right or keep a straight line, TRUST ME I know how you feel.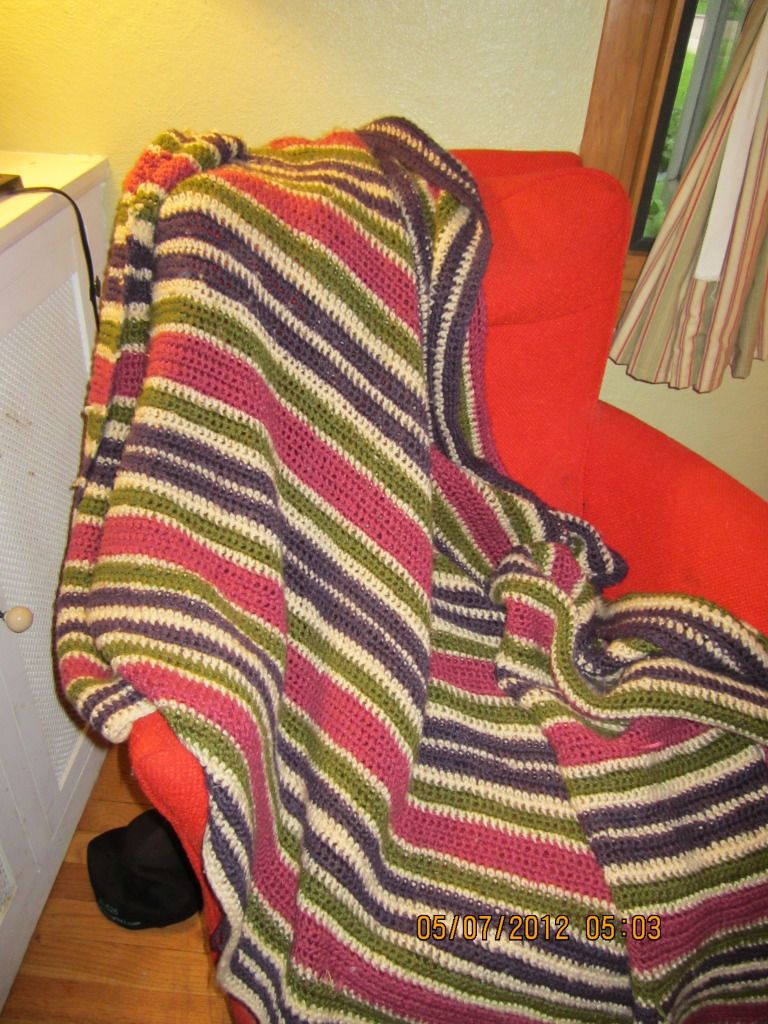 My very first adult sized blanket is my favorite thing I have ever made. As you can see it is a trapezoid. Don't be intimidated, just go for it.
I hope you try crocheting; I would love to see what you come up with.
Thanks again Kristin and Courtney for having me.