Like most yarn project lovers ( I hope), I had yarn EVERYWHERE.
Most of it was in the trunk in our living room, but it was in my car, in the 3rd bedroom closet, in my bedroom, and in the basement. YES, everywhere.
I took this bookshelf, emptied it and flipped it on its side
I found these cute storage boxes at walmart 2 for $5.99 (i think)
Went through my stash
the pile of knots (I know its not pretty)
separated by color
I bought this pain for my scissors and needles from Target for $2.50
The boxes are gray and have a cool white pattern
This basket holds all of my in progress projects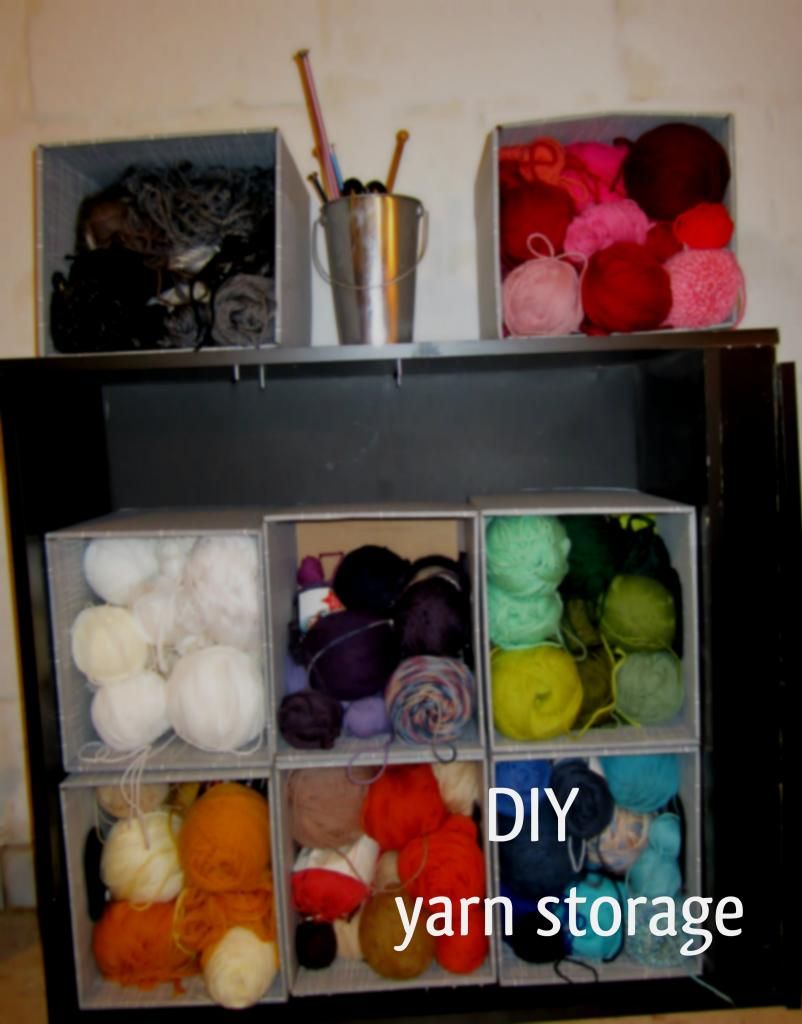 how do you organize your yarn?